Background
I have worked with retail organizations over the past 10 years. In that time I have come to learn a few things about the dynamics within them. In this blog post, I want to shed light on what happens when curious organisations start new customer experience projects. Initial high focus from C-level management and well-meaning intentions from many places in the organisation can often lead to misguided attempts to acquire information about your customers. The consequence being fewer answers harvested, too complex data sets and – more importantly, annoyed customers. The objective of this blog entry is to share some of our experiences. Hopefully it will also inspire curious organisations to reflect on the findings below and maybe stay clear of the pitfalls.
New project, new interest
Many of you have probably tried this: Your organisation is on the verge of implementing new technology. Many people involve themselves in order to have impact on the implementation because it's new and it has management's attention. This new technology could be a physical, in-store feedback system like tabsurvey.
All of the necessary hardware, software and services are in place in order to roll out the system. Now it's time to decide what to ask your customers. People from HR are involved. They want to know how customers feel about the store employees' ability to assist the customers. The sales department are keen to find out if the customers were offered any complementary products and accessories. Store operations want to learn if the customers like the new store merchandising and marketing thinks it's pivotal to understand if the customers came by because of the latest Facebook campaign.
In this setup curious organisations that are large and consensus-driven struggle to keep a specific focus for the survey. The result is – unfortunately – a compromise. Everybody gets a chance to influence the questionnaire, and the influences are many. In our time working with retail clients, we have seen surveys with 30 questions – all pointing in different directions. Not exactly the kind of survey that a visiting customer would answer quickly while shopping.
The customers suffer
"Feedback is a gift" as they say. So why make it so difficult to give it? Customers that genuinely want to give some feedback on the experience they've had are often facing lengthy surveys that focus on everything from their socio-economic status to whether or not they were able to locate the new organic products.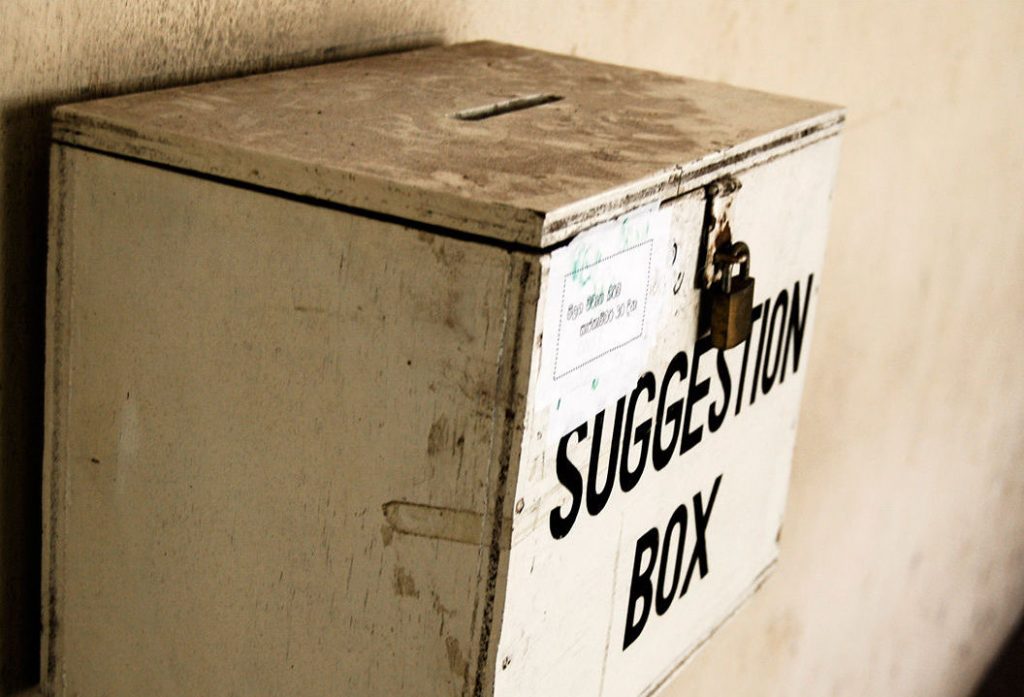 The result is both low completion rates and the risk of annoying the hell out of your customer. You may even risk impacting your cNPS (Customer Net Promoter Score) negatively, which seems futile, considering the entire point of the project in the first place.
We have heard of examples where companies – in addition to asking their customers more than 20 questions, also demanded that each and every respondent give up their full name, email address and telephone number. But why? Would the customer's experience be less valid because they were anonymous? In today's IOT reality with transactional surveys popping up everywhere and surveys embedded on most websites, the competition for the respondent's time is fierce. Therefore, each moment of time that you ask from your customer, should be well worth their time. That means that they should have a valid opinion about the topic and feel that they are really making a difference to the surveyor (you).
Less action, more talk
Less action and more talk may not be the ideal outcome of a customer experience management project, but none the less this could be the end result. Long surveys produce even longer datasets. Due to the many focus areas, too many people are involved in interpreting the results, creating a sense of shared responsibility. And as we all know if everybody shares the responsibility then eventually nobody owns up to it.
Take-aways for curious organisations
Conducting surveys should never become an objective in itself. They should merely serve as a necessary means to reach an objective. "Well obviously", many will say, but in large organisations things have away of getting complex very fast, due to inherent nature of the organisation itself.
The assertive project leader should be asking herself and her group:
"What's the purpose of this project?"
"What do we want to accomplish or avoid with the information this survey will give us?"
"How do we act on it, in order to make the necessary changes?"
Well, although these are valid questions, project leaders often don't ask them because they are hard to answer and could in turn lead to even more comprehensive projects. In order to try to counter some if these driving forces, we have gathered some recommendations for curious organisations in the following.
Keep your survey short and focused. Read more about this topic in this blog
When changing focus of a survey, be sure to keep one or two baseline questions that you always ask. This will ensure continuity in your surveys over time. The questions should be key to your operational goals and support your overall business strategy (e.g. for a fast food restaurant: "Was your meal warm when you received it?" or "Did our staff meet you with a smile today?")
Place your survey in convenient places for the respondent (customer)
Be sure that customer surveys stay top-of-mind in your organisation by involving key stakeholders and distributing relevant, easy-to-translate reporting to management and the customer-facing colleagues.
Be sure to tune back in again soon!